June 25, 2008
Regulators go overtime fielding comments and questions on nursing home star-rating system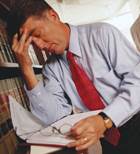 Regulators go overtime fielding comments and questions on nursing home star-rating system

While the focus of regulators' "Open Door Forum" conference call Tuesday might have first appeared to be about getting ready for the December rollout of a new nursing home ranking system, officials quickly made it clear much more was at stake.

"I would stress that we're not just looking at factors we can build into the process between now and December," said Thomas Hamilton, director of the nursing homes survey and certification group at the Centers for Medicare & Medicaid Services. "The value of this whole enterprise will form CMS direction for many years to come as to what the development agenda will be."

Long-term care providers, who dominated the nearly 90-minute-long Q&A session with regulators, didn't waste time picking at the new five-star rating system for nursing homes, which was unveiled last Wednesday. In response to a Kentucky provider who said his state experimented with a ranking system and achieved mixed results, Hamilton noted that at least 10 states currently use some sort of an online rating system, employing a variety of criteria.

Providers were most concerned about the validity of using government survey data, which is based on minimal compliance levels, to depict quality ratings.

"Like hotels, we should have a star system that measures quality, not lack of quality," said Terry Sullivan, director of the Illinois Council for Long-Term Care. "Its sort of like a restaurant saying it gets five stars because it didn't poison anyone last year. Don't base things on the number of pressure sores; base it on the number of pressure sores healed. That shows management's real commitment to quality."

Hamilton responded, as he did to pointed observations on things such as variances among different states' surveyors and the use of staffing levels as ranking criteria, by requesting that comments be sent to a special e-mail address: bettercare@cms.hhs.gov. He requested they be sent by July 23 to help regulators make "many decisions about the research that needs to be conducted fairly quickly."

Part of the process will include a limited number of meetings with stakeholders, he noted. Among the issues to be worked out are how to make sure smaller facilities, which currently might not register on quality indicator scales, are fairly included; how hospital-based facilities would be factored in; how consumer and staff satisfaction reports can be judged for validity; and how to properly educate consumers on how to use information that is included in the Nursing Home Compare Web site.

Hamilton also clarified that only substantiated-not alleged-violations would be factored into any rankings, and that rankings would be updated "at least quarterly" on a rolling basis

An audio replay of the full session, which attracted 668 participants and exhausted phone line capacity Tuesday, will remain available for five days by dialing (800) 642-1687 (conference ID No. 50249977).