June 01, 2011
'Redbox model,' new funds helping pharmacy company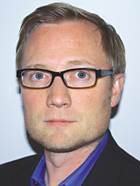 'Redbox model,' new funds helping pharmacy company

A long-term care pharmacy company recently announced it had secured $6 million in venture capital, and its CEO says it is ready to take on the major players.

"Our platform is very different from other long-term care pharmacies," Wellfount CEO Paul Leamon said. He was referring to Omnicare and Pharmerica. "Traditionally, it's been brick and mortar. We're coming into this as the Redbox model to their Blockbuster."

The funding, from Arboretum Ventures, will allow Wellfount to continue its growth, Leamon says. It plans to be in Missouri, Florida, Indiana, Ohio, Nebraska and Iowa by the end of 2011.

The main advantage of Wellfount, Leamon says, is its use of technology. Its InSiteRx system, which is described as the "first automated medication management system designed specifically for long-term care facilities," offers secure automated remote dispensing units for eldercare facilities.

A unit can store up to 500 different types of medications. While the medication orders are still transmitted to a pharmacist for review, the software, run by staff at the headquarters in Indianapolis, allows approved medications to pop out in patient-specific packets at the unit.

"Our system allows us to have meds out in minutes," Leamon says.

Wellfount also has partnered with Daverci to offer electronic charting for medication management.

Leamon says he has his eye on national chains and mid-sized nursing homes.

"Regional chains have begun to embrace electronic medical records," he says.

Wellfount, which began in 2005, allows the geographical constraints of a local "Mom and Pop" pharmacy to become a non-issue, he says.

"Look at a traditional pharmacy: you have 12 or 13 hands on an order. It's ripe with inefficiency. We're cutting down that supply chain to five or six people," Leamon says.