December 06, 2017
Readmissions project brings 17% drop in hospitalizations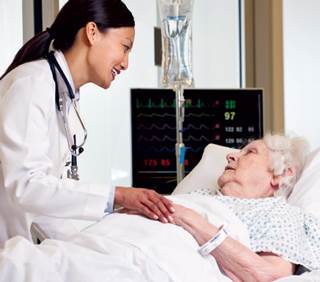 The initiative's success hinged on extra nursing support.
A Centers for Medicare & Medicaid Services program created to reduce hospital readmissions among nursing home residents has shown positive results after three years, the agency announced.
CMS said the program helped reduce potentially avoidable hospitalizations by 17% among participating facilities, known as Enhanced Care and Coordination Providers. The initiative also saved Medicare nearly $50 million, CMS said in a September report on its Initiative to Reduce Avoidable Hospitalizations among Nursing Facility Residents.
The program, which ran from 2013 to 2016, required ECCPs to employ registered nurses or advanced practice registered nurses to provide support, clinical care, and education to other staff.
"Ultimately, the overarching accomplishments of the Initiative hinge on the presence of the ECCP nurses who can provide an 'extra set of hands' in facilities," CMS wrote. "Feedback from most facilities indicated that staff and leadership felt the Initiative has had a beneficial effect on reducing avoidable hospitalizations."
CMS also touted the initiative's "major successes," including changing facility culture toward treating residents onsite, empowering staff and improving their communication skills, and increasing facilities' focus on end-of-life care and planning.
Facilities that reported positive relationships between their EECP nurse, staff and leadership performed better in the initiative, CMS said, as well as facilities with strong physician buy-in and an understanding that the program's goals couldn't be achieved quickly.
Phase 2 of the initiative will give providers extra payment for treating the six conditions most commonly cited in rehospitalizations.