September 03, 2015
Providers will receive keys to IT success on Wednesday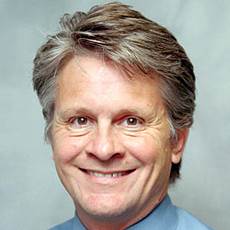 Gregory Alexander will present "Assessing the Impact of Technology on Quality in Nursing Homes"
Technology can be key to improving quality in nursing homes, but providers know integrating new information technology can come with hurdles such as varying levels of computer proficiency among staff. A McKnight's Fall Online Expo webinar next Wednesday will examine the role technology plays in improving quality, and how providers can successfully achieve IT sophistication.
"Assessing the Impact of Technology on Quality in Nursing Homes" will close out the third annual McKnight's event. The session starts at 2 p.m. ET and will be presented by Gregory Alexander, Ph.D., nursing professor at the University of Missouri Sinclair School of Nursing. Alexander will reveal tech-related topics like resident care management, clinical support and integration — considered to be the "triangle" of IT sophistication.
Expo attendees can start their day with "Letting Them Go With Style," a session on how to best part ways with employees, at 11 a.m. ET.
Then, at 12:30 pm ET, McKnight's Long-Term Care News "Ask the Payment Expert" columnist Patricia Boyer, MSM, RN, NHA, will help providers gear up for CMS' regulatory changes for long-term care with "The New Face of Medicare Reimbursement." The expo will also feature a virtual trade show exhibit hall.
Registration, all three sessions and accompanying continuing education credits are free for attendees. Registration for the McKnight's Fall Online Expo is ongoing here. Have a question or concern? Ask questions during the Expo in the lounge, or on Twitter using #mckonlineexpo.