August 09, 2013
Providers that are extensions of hospitals will win in the ACO era, experts say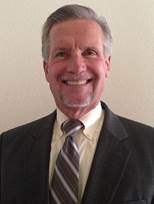 Dale Zaletel
Nursing homes and other post-acute providers should position themselves now as top-tier candidates for accountable care organizations, or they risk losing significant market share, experts said in a McKnight's webcast yesterday.
Hospitals are preparing for ACOs by "whittling down" their post-acute partners, said Mark Woodka, CEO of scheduling software company OnShift. One large Los Angeles hospital has gone from working with 25 skilled nursing facilities to seven, and a prominent managed care organization has cut their number from 9,000 to 6,000, according to Woodka.
This means that even though ACOs are not yet the dominant model for healthcare delivery and payment, shrewd providers in the long-term and post-acute sector will take steps now to win "in-network" status. Developing a "post-acute transitional medical and rehab unit" is one effective course of action to accomplish this, said Dale Zaletel, a senior operations consultant, post-acute development strategist and former CEO of Lexington Health Network. Zaletel began his career on the hospital side before moving to long-term care, and brought his expertise to bear on this topic.
By creating a unit that is equipped to deal with high-acuity patients, nursing homes can become an extension of a hospital, Zaletel said. This should be a primary goal for providers seeking in-network status. To create this type of unit, a facility may need to modify the physical plant and address expectations around length of stay, perhaps by having a dedicated transitional care nurse or navigation nurse to work with patients, families and medical staff to ensure smooth transitions into and out of the unit.
Staffing the unit presents both a challenge and opportunity, Zaletel said. High-acuity patients call for registered nurses, and one way to increase staffing at this level is to share RNs with area hospitals. Nurses who do not want to work in a long-term care setting may work in a sub-acute unit, and sharing staff with hospitals is another way to strengthen those relationships.
Building relationships with RNs is helpful, but cultivating relationships at the C-suite level is crucial to becoming an in-network provider, Zaletel and Woodka agreed. In meetings with hospital executives, post-acute providers should be prepared to share data on key points such as clinical outcomes and readmission rates, the men said. In-network providers will often work with hospitals' ancillary services such as pharmacy and radiology. They will also have technology in place that can operate with hospital systems while maximizing operational efficiency, such as by managing staffing to care for a more mixed-acuity census.
Larger providers have some advantages, such as more access to capital for facility updates, Zaletel acknowledged. However, smaller operations currently have a great opportunity to get ahead of the curve and win in-network status even with large hospitals, Woodka said.
The webcast was sponsored by OnShift. An archived version can be accessed through the McKnight's website.