April 05, 2017
Providers rip GOP plans for Medicaid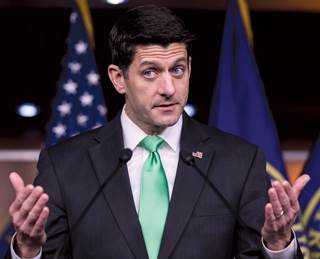 Speaker of the House Paul Ryan (R-WI) conceded more assistance for adults "in their 50s and 60s" should be added to the GOP's original healthcare proposal.
Long-term care leaders and other healthcare providers tore into a proposal from Republican House leaders that would cut funding from programs serving the elderly.
The measure would "fundamentally destroy the Medicaid program as we know it," criticized LeadingAge President and CEO Katie Smith Sloan on March 8.
The American Health Care Act was scheduled by Speaker of the House Paul Ryan (R-WI) for tweaks at press time, and a full House vote just afterward.
Experts have estimated that the proposed per capita pay system could cut $110 billion in payments over five years while shifting decision-making back to the states.
In response to the outcry from providers and consumer groups, Ryan said four days before the planned House vote that his bill "should have even more assistance … for that person in their 50s and 60s because they experience higher healthcare costs."