May 01, 2014
Providers' payments tied to readmissions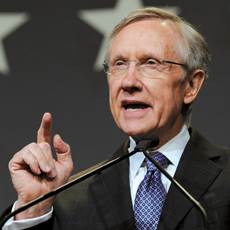 Senate Majority Leader Harry Reid (D-NV)
President Barack Obama signed legislation that ties skilled nursing facility Medicare reimbursements to hospital readmissions, starting in 2018.
The measure also gives doctors temporary relief from the Medicare payment formula that threatened them with a 24% fee reduction. Further, the law delays implementation of ICD-10 diagnostic codes until 2015.
Leading long-term care provider associations supported the measure but felt it did not go far enough on Medicare payment challenges. Many lawmakers expressed a similar sentiment.
"We just don't have the votes right now to fix this problem for good," said Senate Majority Leader Harry Reid (D-NV), who negotiated the measure with House Speaker John Boehner (R-OH).
The law will increase spending by $17 billion over the next three years. The uptick will be offset with payment cuts to providers.