September 02, 2010
Providers, patient advocates decry Medicare's 48-hour 'observation' status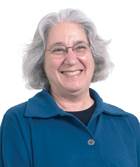 Toby Edelman

Nursing home providers, hospital groups and Medicare patient advocates recently unloaded their opinions about Medicare's 48-hour "observation" status on federal regulators. And that was the desired goal: The Centers for Medicare & Medicaid Services solicited the comments, which possibly could lead to changes in the system.


Patients admitted to the hospital under observational status—typically those who are too sick to go home, but not sick enough for acute care—are not eligible for Medicare-reimbursed skilled nursing care after discharge, according to a HealthLeaders Media report. Providers told CMS that this policy interferes with patient trust in their care, and causes problems with potential claims rejections from Medicare Recovery Audit Contractors because the patients do not meet strict admissions guidelines. Hospital groups argued that it would be inappropriate to discharge some of these patients after the "arbitrary" 48-hour period, according to the report.

The number of patients rejected by Medicare after these observational stays—technically outpatient stays—has increased over the last 11 months, according to Toby Edelman of the Center for Medicare Advocacy, and beneficiaries are responsible for tens of thousands of dollars in skilled nursing care that Medicare would normally pay. CMS is accepting comments on the 48-hour observation rule via email at extendedobservation@cms.hhs.gov.