July 28, 2017
Providers mourn NAHC President Val J. Halamandaris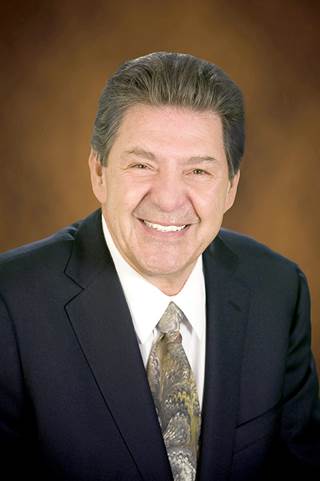 Val J. Halamandaris
Val J. Halamandaris, president of the National Association for Home Care & Hospice, died Tuesday following a long illness, according to the group.
Halamandaris began working with lawmakers in the 1960s to tackle issues facing the country's ill and infirm, including helping craft Medicare and Medicaid, as well as the "Moss Amendments" in 1967, which created federal standards for nursing homes.
He also spearheaded an eight-year investigation into the nursing home industry, wrote the legislation which granted Medicare coverage for hospice services and worked on improving oversight on Medicare and Medicaid fraud, NAHC said. He began his career working for Sen. Frank E. Moss (D-UT) and worked as counsel for the Senate Committee on Aging.
Halamandaris eventually left Congress to found NAHC, which he served as president of for 30 years.
Christopher Laxton, executive director of AMDA - The Society for Post-Acute and Long-Term Care Medicine worked with Halamandaris for a decade at NAHC. He said he would remember Halamandaris for his "immediate personal magnetism and his deep-seated passion for making life better for our nation's elders."
"This informed everything he did, and he used this drive to lead NAHC, not only to new growth and prominence as a voice of tireless advocacy for the elderly, but also in putting the values of caring and compassion at the heart of home health care service delivery," Laxton told McKnight's. "I sincerely believe that his unshakeable focus on these values improved the lives of millions of elderly, and of the caregivers who serve them – a truly remarkable legacy."
Cheryl Phillips, M.D., former senior vice president for public policy and health services at LeadingAge and current president and CEO of the SNP Alliance, remembered Halamandaris as a "tireless and vocal advocate for services for older and vulnerable adults."
"He believed that seniors should have access to home care and hospice, and fought hard to address regulation and improvement payments for providers to help ensure that access," Phillips said.
LeadingAge President and CEO Katie Smith Sloan praised Halamandaris for his work to protect elders "from those who would prey upon them and to expand options for them to live life to the fullest regardless of physical or mental challenges."
"His passing is an enormous loss to the aging services community," she said. "He has left a great legacy to all of us to build on his years of successful advocacy on behalf of America's elders."
Marsha Greenfield, J.D., vice president of health legislation for LeadingAge, added that Halamandaris' "guidance was always sought out," and that "he will be strongly missed."