November 01, 2017
Providers can't wait until discovery requests to understand EHRs, experts say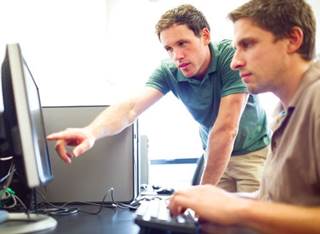 Providers need an understanding of what they need to produce for eDiscovery, the panel shared.
NEW ORLEANS — With both electronic health record use and litigation on the rise in long-term care, providers need to understand how to secure their data and avoid stepping into a "hornet's nest" of legal risk, experts stressed Tuesday.
While legal cases involving long-term care providers are increasing, the number of those cases involving electronic medical records is rising even faster than other types, explained Richard Guttman, senior vice president of risk and compliance for PointClickCare. Guttman spoke during a session at LeadingAge's Annual Meeting & Expo titled "Securing Your Electronic Medical Records to Minimize Legal Risk."
"We are still in the brave new world phase for electronic medical records, and until we set that baseline understanding of what an EHR is ... we're not going to be able to move to more mature phases of streamlining the release of information so that litigation, surveys, audits and data requests can be handled effectively and efficiently," Guttman said.
Chad Brouillard, attorney with medical malpractice defense firm Foster & Eldridge, explained that EMRs and the rules for discovery in litigation surrounding them have become a "tremendous game-changer" for the skilled sector. That's especially when it comes to eDiscovery, or having to produce documents for use in litigation. There are various state rules on eDiscovery, but providers face heavy consequences for destroying data. They must understand how emails and texts can be used in a court case, he said.
"Because of all of that, it puts all of these de facto requirements on litigants, before you're ever sued. If you wait until you get your first e-discovery request, it's too late," Brouillard said. "It's too late because you need a lot of time to prepare and think about it."
The speakers recommended providers make sure their EHR can preserve contemporaneous records, show who authored the records and pinpoint when content was changed, and show that training is provided. The introduction of new technologies such as apps has further complicated the "scary" issue of EHRs, noted panelist Bryan Rotella, general counsel for Opis Senior Services Group.
"The game has changed monumentally, and you need to protect your EHR in a way that's different than back when we used to do paper records," Rotella said.
LeadingAge's Annual Meeting & Expo concludes Wednesday.