October 23, 2017
Provider to pay $5 million to settle allegations of substandard care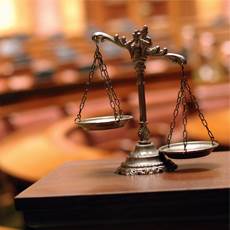 A lawsuit against HSM's Huntsville Health Care Center was filed by a former employee in 2014.
A Tennessee-based long-term care provider has agreed to pay $5 million to resolve claims that one of its facilities billed Medicare and Medicaid for "worthless services," authorities announced on Thursday.
The settlement between Health Services Management Inc. and the government will put to rest claims raised in a whistleblower lawsuit filed by an employee of HSM's Huntsville Health Care Center in Huntsville, TX, in 2014. The suit alleged the facility abused and neglected residents, provided inadequate care, and denied residents basic services such as providing food and water.
The investigation found that between the start of 2013 and the end of 2015 the facility fraudulently billed federal healthcare programs for services that were not provided, or "were so substandard and deficient that they were considered worthless and potentially harmful" to residents, the U.S. Attorney's Office for the Southern District of Texas said in its announcement. The claims cleared up by the settlement were allegations with no determination of liability, the office said.
"HSM made a business decision to resolve allegations brought by a former employee. By putting these allegations behind it and avoiding any litigation, HSM looks forward to continue to focus on its mission to provide quality care to its residents," Greenberg Traurig attorney Sean McKenna, who is representing the provider, told McKnight's Long-Term Care News.
In addition to the settlement, the owner and operator also agreed to enter a corporate integrity agreement with the Department of Health and Human Services.
"It's disturbing when a nursing home company accepts Medicare and Medicaid money to care for vulnerable nursing home residents and in return provides substandard care, as alleged in this case," said Special Agent in Charge C.J. Porter with HHS' Office of Inspector General.