January 03, 2011
Provider to pay $376,000 for hiring ineligible employees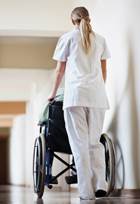 Provider to pay $376,000 for hiring ineligible employees

In a case that is sure to fuel the push for more extensive nursing home employee background checks, an Indiana provider has been slapped with $376,000 in penalties for employing seven individuals who either had been stripped of their licenses or convicted of criminal offenses.

Indiana officials are calling it one of the biggest fines of its kind, ballooned by the fact that the provider, American Senior Companies, did not self-report the violations. ASC is the operator of nursing homes owned by a public agency that runs the Marion County Health Department and Wishard Memorial Hospital.

The seven employees in question were ineligible to work where Medicaid payments were involved. The U.S. Office of the Inspector General became aware of the problem in early 2009 after being notified by the Indiana Medicaid Fraud Control Unit, a division of the Office of the Indiana Attorney General.

"The settlement that American Senior Communities LLC of Indianapolis agreed to pay is the largest settlement agreement the Indiana Attorney General's Office has received in a Medicaid excluded-provider case to date," Indiana Attorney General Greg Zoeller said.

ASC "knew or should have known" the seven employees were excluded from taking part in federal healthcare programs, said Steve Solomon, a deputy in the office of the counsel to the Inspector General. The majority of those ineligible had either lost their licenses or had them revoked, he explained.

In most similar cases, violations are self-reported by provider companies, Solomon said. It is incumbent upon providers to regularly check lists of contractors and workers who are excluded from participation in government reimbursement programs, he said.