January 07, 2016
Provider groups want more out of CMS discharge proposal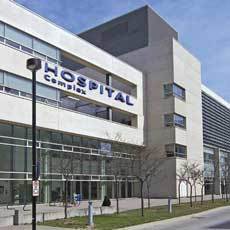 Specially trained RNs could help reduce avoidable hospitalizations, results suggest.
Long-term care provider groups are generally supportive of the Centers for Medicare & Medicaid Services' recent discharge planning proposal, but they would like more steps to ensure smooth patient transitions into post-acute care.
In comments submitted to CMS this week, the American Health Care Association applauded the proposal's requirement that hospitals discuss posts-acute care goals and preferences with patients and their caregivers, and pass that information along to post-acute providers.
The discharge planning proposal, which was originally published in early November, would require hospitals to develop a discharge plan for patients within 24 hours of admission, and complete that plan before the patient is transferred home or to another facility. The proposal would also implement discharge planning requirements included in the Improving Medicare Post-Acute Care Transformation Act of 2014.
"Nursing centers are frequently challenged by inadequate hospital patient discharge information, which can result in a stressful transition for the patient and the nursing center," wrote Lyn Bentley, AHCA's senior director of regulatory services, in the group's Jan. 4 letter to CMS.
The agency could take that push for information one step further by requiring hospitals to notify patients of specialized post-acute programs relevant to their needs, rather than just giving a skilled nursing facility's Five-Star Quality Rating, said Peter Notarstefano, director of home and community-based services for LeadingAge. The group submitted its comments to CMS on Dec. 21.
"It may be a really good nursing home, but it could just be a good nursing home for a particular type of client," Notarstefano told McKnight's. "If an individual speaks only Cantonese, isn't it important for them to go to a nursing facility that has staff that speak that language or have other residents that speak that language?"
If the post-acute goals included in a patient's medical record are unrealistic, providers can initiate a discussion with patients and caregivers to help them "understand the realities of their prognosis, Bentley added.
AHCA also recommended that hospitals be required to share updated, current information with patients about SNFs and home health programs that are part of their managed care network to ensure they're covered for post-acute care.
In its comments on the proposal, the American Hospital Association was supportive of the recommendations but complained that the implementation would be "complex and expensive."
Notarstefano agreed, saying the forecast of an initial $34 million for development and $283 million annually is "on the low side." LeadingAge recommended that CMS revise the projected costs to better reflect the time needed for providers to be in compliance with the requirements.