September 15, 2016
Provider groups call for big changes to value-based purchasing bill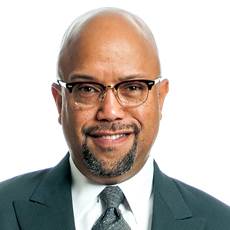 The groups have "some concerns" about the bill but are optimistic, Porter said
A House bill that would establish a value-based purchasing program for post-acute care needs major revisions before it earns providers' support, several industry groups told lawmakers in a letter Thursday.
The Medicare Post-Acute Care Value-Based Purchasing Act of 2015, introduced by House Ways and Means Committee Chairman Kevin Brady (R-TX), would modify market basket percentages for post-acute providers and create a value-based purchasing program in which providers would receive value-based incentive payments.
While providers are "committed" to value-based purchasing in Medicare, Brady's bill would need several revisions before industry groups are willing to put their weight behind it, the letter said.
The letter was a joint effort between nine post-acute care groups, including the American Health Care Association, Leading Age and the National Association for the Support of Long Term Care.
"No question we have some concerns, but Chairman Brady shares our common goals of wanting to improve value-based purchasing in a meaningful way," Clifton J. Porter II, senior vice president for government affairs at AHCA, said in a statement to McKnight's. "I'm confident we can work with him and the Committee to effectuate the type of change that benefits both the taxpayer and the patients in our centers."
Among the changes requested is to focus value-based purchasing scores on patient outcomes instead of resource use, which Brady's bill "places too great an emphasis on," the groups said. The letter champions a "narrow set" of outcomes measures, and that no more than 10% of a provider's score be based on its resource use.
The groups also ask that lawmakers wait to implement their value-based purchasing model until IMPACT Act measures are fully in place; make the program budget neutral within each post-acute payment system; and cap the program's withhold percentage at 2%, instead of the currently drafted 5%.
The requests included in this letter echo some changes proposed in a letter sent to Brady and Rep. Ron Kind (D-WI) last October. They, however, were never incorporated into the revised bill, the groups said.