June 07, 2017
Provider groups applaud CMS proposal to roll back arbitration ban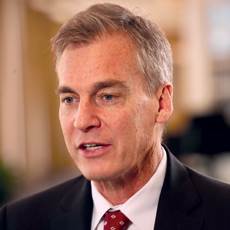 The ban "was an overreach," Parkinson says.
Long-term care provider groups got a win Monday with the Centers for Medicare & Medicaid Services' announcement of a proposed rule that would remove a ban on pre-dispute arbitration agreements.
The rule, released after the agency abandoned its appeal in a lawsuit over the matter, would allow arbitration agreements that follow a set of standards. Those requirements include the agreements being written in plain language, explained to residents and their representatives thoroughly, and having resident acknowledge that they understand the agreement.
The American Health Care Association/National Center for Assisted Living, the provider group that launched the lawsuit against federal health officials over last year's ban, applauded Monday's proposal to lift the prohibition.
"The ban was an overreach, flying in the face of the Federal Arbitration Act and Congressional intent," AHCA President and CEO Mark Parkinson said in a statement. "Arbitration has been proven and tested to be fair and effective. Arbitration produces swifter resolution to disputes, compensates residents without undue litigation expense for either party, and reduces the funding burden on the Medicare and Medicaid programs."
Parkinson said his group appreciates the administration's decision that the ban was not in the best interest of providers, residents and their families.
LeadingAge said in a statement to McKnight's that the group is "pleased that the proposed rule addresses many of the concerns regarding arbitration agreements." The association also said it is reviewing the proposal and gathering member feedback to submit by the Aug. 7 deadline for public comment.
The proposal's announcement, not surprisingly, was not received warmly by consumer associations. The National Consumer Voice for Quality Long-Term Care called the CMS' proposal a move to "rescind resident protections against these unfair provisions."
Linda Lipsen, CEO of plaintiff lawyer advocacy group American Association for Justice, said in a statement that the proposal was "disappointing," and a sign that the administration "has instead chosen to sacrifice the well-being of the most vulnerable citizens to protect nursing home corporations from ever being held publicly accountable for wrongdoing, no matter how egregious."