July 01, 2013
Proposal would bring unity to LTC state ombudsmen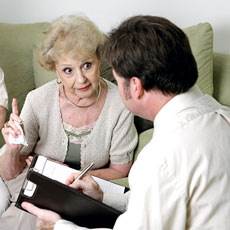 Proposal would bring unity to LTC state ombudsmen
States have run their respective long-term care ombudsman programs in differing ways for nearly 20 years, but that would change if a new proposal advances.
Ombudsman responsibilities would be more clearly defined and uniformity would be brought to complaint resolution, information disclosure and conflicts of interest under a rule proposed by the Administration on Aging. Federal guidelines would be put in place if the Department of Health and Human Services agency has its way.
Title VII of the 1992 reauthorization of the Older Americans Act governs long-term care ombudsman programs. But a rule proposed in 1994 to enact Title VII never was finalized.
The 84-page proposal defines the term "Office of the State Long-Term Care Ombudsman" to mean an organization headed by an individual who will hold the title of State Long-Term Care Ombudsman, who has authority to designate representatives who will also be considered part of the state office.
The rule notably also clarifies how representatives of the office can be designated or dropped. Enhanced electronic recordkeeping would occur under the bill. It also would establish appropriate response timeframes, which regulators believe should be set at the state, not federal, level.
Officials with the Administration on Aging said they don't expect that providers and states would suffer substantial financial losses due to the proposed changes.
States would have 12 months to comply with new standards.
Comments on the rule were still being accepted at press time.