September 04, 2015
Prohibit binding arbitration entirely? CMS was tempted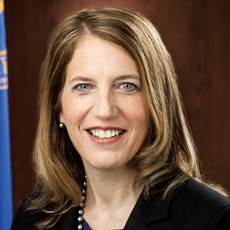 CMS chief Sylvia Burwell introduced a major regulations overhaul in July.
The Centers for Medicare & Medicaid Services is toughening its stance on the use of binding arbitration agreements for nursing home residents and their families. But the agency isn't being as tough on operators as it once contemplated.
CMS officials said they had considered prohibiting the agreements entirely but backed off that stance in order to pursue other quality assurances and best practices.
Facilities that present binding arbitration agreements to residents would have to ensure the residents fully understand the agreements, under the proposed CMS rule.
The measure, which was included in a 403-page regulation overhaul unveiled at the White House Conference on Aging on July 13, would require arbitration sessions to be conducted by a neutral arbitrator. Operators also would have to assure that residents fully understand what they are being presented with, and that they are agreeing to it voluntarily.
Admission to a SNF or other long-term facility could not be contingent on residents or their representatives signing an arbitration agreement, the proposal adds.
CMS also emphasized in the proposed rule that an arbitration agreement could not "prohibit or discourage" residents or their representatives from contacting federal, state or local healthcare officials, including the Office of the State Long-Term Care Ombudsman.
CMS proposal writers said they considered not addressing the binding arbitration agreement issue, or outright prohibiting them. But in the end, officials chose to address the issue because not doing so "would be more burdensome to the LTC facilities."
During the 60-day comment period, CMS is requesting comments on whether binding arbitration should be prohibited in nursing homes.