February 23, 2017
Programs for end-of-life planning, EHR named winners of HHS data challenge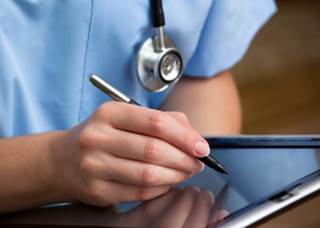 Winners of the latest phase of the contest include apps and software focused on data sharing.
A program aimed at sharing patients' end of life plans is among the winners in the latest phase of the Department of Health and Human Services' "Move Health Data Forward Challenge."
The winners announced Tuesday range from a smartphone app that allow patients to grant providers permissions to access and share their health data, to a system that aims to use data sharing to reduce healthcare costs. Also included in the Phase 2 round of winners is Live and Leave Well, a program that creates a data package with a patient's end of life plans and allows it to be shared throughout multiple systems.
The winning projects each will receive $20,000, and now move on to the challenge's final phase to "develop applications that will allow individuals to share their personal health information safely and securely with their healthcare providers, family members or other caregivers."
A webinar on the importance of data in healthcare will close out McKnight's 11th Annual Online Expo on March 15. The session "Your data always tell you what to do … are you listening?" will kick off at 1 p.m. ET, led by Mark Pavlovich, MA, the director of analytics & education for Ethica health.
To learn more about the Expo, including the opportunity to earn up to 5 free continuing education credits and browse the virtual exhibit hall, click here. The expo runs March 14-15.