August 01, 2010
Profile: Toby Edelman - A determined advocate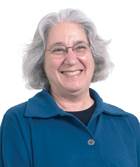 Toby Edelman

"My father teases me," says Toby Edelman, senior policy attorney with the Center for Medicare Advocacy. "He says I act like a social worker."


The comparison actually is quite appropriate. Before devoting all her time and effort to working on behalf of nursing home residents, Edelman spent two years as a staff attorney at Neighborhood Legal Services, helping low-income individuals settle housing disputes.

"That's why I went to law school," she says. "I wanted to represent poor people, that was my purpose."


And over the last three and a half decades of her career, she has remained true to her advocacy goals. Edelman works at the Center for Medicare Advocacy to implement laws to help protect nursing home residents and Medicare beneficiaries.

"She's been pretty determined," says long-time colleague Janet Wells, Director of Public Policy at Consumer Voice (formerly NCCNHR). "It's hard to find people who've spent as many years working on one issue like she has."


Edelman helps out the homeless of Washington, D.C. as well, having contributed a casserole a month for the last 20 years to the capital-based outreach program So Others Might Eat (SOME). Until recently, she also cooked monthly for a homeless shelter. (And from all accounts, her meals are rather scrumptious.)

In 1977, Edelman began work at the National Senior Citizens Law Center, and she's been "the nursing home person" ever since. She helped craft the landmark Nursing Home Reform Law of 1987. She sat alongside provider groups, debating the best way to achieve meaningful reforms.


"We found a lot more agreement than we realized," Edelman recalls of her time spent collaborating on the reform law.

Susan Weiss, senior vice president of advocacy at the American Association of Homes and Services for the Aging, has known Edelman professionally more than 20 years. While they don't always agree on the issues, Weiss says that Edelman's commitment to her advocacy on behalf of beneficiaries is exemplary.


"She's a powerful voice in Washington," Weiss says of Edelman's influence.

Edelman recognizes some of the good work industry groups are doing, such as Advancing Excellence in America's Nursing Homes. But reform won't happen without law, she says.


At 64, Edelman, who has no plans to retire soon, will continue to work to make that a reality.

In her spare time, she reads, works in the garden or listens to her husband, Daniel, an employment lawyer, play piano and clarinet. They have two children: Ben, 30, an assistant professor at Harvard Business School; and Miriam, 27, who plans to start graduate school in public policy at Cornell University this summer.


When thinking about the future, Edelman considers her father-in-law, one in a long line of Edelman attorneys, as a role model.

"I think the older he got, the more knowledge and experience [he attained], the better he was," she says. "The more experience you can bring to what you're doing, the better."


_____



Resume

1968
Earns B.A. Magna cum Laude, Barnard College, New York, NY

1969
Receives Ed.M., Harvard Graduate School of Education, Cambridge, MA

1974
Graduates with J.D., Georgetown University Law Center

1975
Becomes staff attorney at Neighborhood Legal Services, Washington, D.C.

1977
Works as staff attorney with the National Senior Citizens Law Center, Washington, D.C.

1987
Helps craft landmark Nursing Home Reform Law of 1987

2000
Begins work at the Center for Medicare Advocacy, Washington, D.C.