November 01, 2013
Profile: Still answering many calls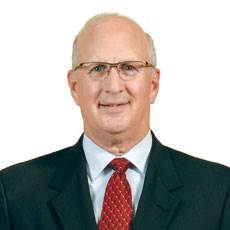 Steven Proctor, President/CEO of Presbyterian Senior Living
When he entered nursing school, Steve Proctor was answering a call to serve others that he first heard years earlier.
As a child growing up near Lake Huron, Proctor suffered from severe allergies and asthma and was in and out of doctors' offices. A series of shots helped him overcome his condition, and he saw that healthcare workers could change lives.
In high school, he spent an eye-opening summer as a hospital orderly. That was followed by a job chauffeuring the chairman of a public utility, a man in his 80s who gave Proctor some of his earliest lessons in finance, leadership and gerontology.
"I didn't realize it at the time, but it was really a great education," says Proctor, president and chief executive officer of Presbyterian Senior Living. "I learned how capable people can be at any age."
Proctor has spent 42 years with his company, advancing from a registered nurse and center director to head of an organization with 29 locations, in Pennsylvania, Maryland, Delaware and Southeastern Ohio. He's created multimillion-dollar information technology and pharmaceutical subsidiaries but still spends much of his week on the road visiting "frontline caregivers." He tries to award every length-of-service pin personally, and has given a few to employees who pre-dated him.
Proctor says he still feels "called" to his work with Presbyterian and, increasingly, to service with volunteer organizations.
"If you have a sense of calling, it's easier to get through those things," says the grandfather of six who lives in central Pennsylvania. "You see the bigger issues. The aggravating things have less of an opportunity to overwhelm you."
In 2007, Proctor began a five-year stint as a board member of The Nativity School, a faith-based school for low-income inner city boys in Pennsylvania. That year, he also became the board chair for Forgotten Voices International, which works with churches in Zimbabwe and Zambia to provide support for children orphaned due to AIDS. Proctor was essential in ramping up financial support for Voices, which last year spent $472,000 caring for about 1,400 children.
Founder Ryan Keith describes Proctor as "disciplined and empathetic" and hands-on.
"He helps me ask the right questions to come up with a solution," observes Keith.
Proctor has traveled to Africa, and he and his wife of 43 years, Rhonda, have also been on several mission trips to Honduras with Cure International. They served on an oral surgery team, dispensing pain medicine and antibiotics to extraction patients.
"The work was very rewarding, as many of these people were … in desperate need of dental work," says Proctor. "Some people walked or rode for miles on horseback to get there."
Phil Miller, chair of Presbyterian Senior Living's board, says Proctor's service is inspiring. Proctor asks his leaders to keep current with industry issues and remain focused on the individuals they serve, but Miller says he "gives his team the freedom to function creatively."
"I couldn't tell you that I've ever met a better leader than Steve Proctor," says Miller, a former Marine Corps officer. "He has done everything that he's asking others to do."
Resume
1971
Receives associate's degree in nursing from St. Clair County Community College in Michigan. Begins work with Presbyterian Senior Living as a registered nurse.
1975
Earns BS in Business Administration from Elizabethtown College
1976
Earns MS in Studies in Aging from the University of North Texas
1977
Becomes first executive director of Ware Presbyterian Village in Chester County, PA
1979
Promoted to COO of Presbyterian Homes
1995-present
Serves as president and CEO of Presbyterian Senior Living (formerly PHI)
1997-1999
LeadingAge chairman
2003-2005
Chairs the International Association of Homes and Services for the Aging