February 08, 2018
Profile: Sharon McDermond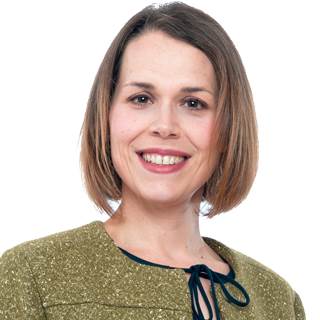 Sharon McDermond, Director of Clinical Care for Ann's Choice
Sharon McDermond had just started a new job as director of continuing care at Ann's Choice, an Erickson Living community, when she received devastating news.
While her father had been sick for seven years with prostate cancer, last fall the family learned it had metastasized.
"We had really started to see a rapid decline," she says. "One of the things I love about Erickson is their commitment to work-life balance. It's one thing to market it. It's another when you experience it."
Her father died in October, and McDermond says she developed a new appreciation for the struggles of families.
"It was a whole different experience of being a daughter after being an administrator," she says. "You have to take a step back and learn a whole new approach."
Growing up, her father, a Vietnam veteran, was an accountant, and her mother worked in long-term care as a physical therapy assistant. While working with one patient with developmental disabilities and no relatives, McDermond's mother and her coworkers dove into becoming his surrogate family.
"It made a huge impression," Sharon says. "It's not just giving medicine or doing therapy but about impacting someone's life."
The rural farming community in Pennsylvania where she and her younger brother were raised was focused on family and church, she notes.
"Both of my parents were the reason why I chose my career. They are the perfect example of servant leadership," she explains.
That's a lesson McDermond strives to impart on her own children: Emily, 12; Jacob, 10; Nicholas, 8; Matthew, 7; and Anna, 6. She and her husband, Mike, a physical therapist, both wanted to have big families, she says, and that's "how God wanted it to happen."
Before arriving at Erickson, McDermond worked at Genesis Healthcare for 17 years.
She is "one of the most driven people I've worked with," says friend and Genesis Center Nurse Executive Bridget Alvanos.
"I don't know how she does it. She's superhuman," Alvanos says. She notes that in addition to McDermond's job and family, she's also a cantor, active in her community and recently lost 50 pounds.
"She's taught me a lot," Alvanos says.
While McDermond says she loved her years at Genesis, changes in the industry and for-profit life had grown challenging. The opportunity to work at a CCRC was the right fit, she says.
McDermond "is a joy to work with," says Ann's Choice Executive Director Chris Donati. "We have a very strong culture-based and values-based organization. You could tell in chatting with her for an hour that she fit in."
Donati says he's impressed how McDermond juggles work and family, especially with a long commute, and is "thrilled to have her. Residents love her."
Often asked how she manages five children and a demanding job, McDermond credits being "a super-organized person."
With a lack of family nearby, she and her husband emphasize coordination and communication, and rely on their faith. The family belongs to the Church of St. Joseph Catholic parish in Aston, PA.
"The whole idea of servant leadership, it plays into our faith and our professional lives," she says. "My children know that my job is not just something I collect a paycheck for."
Still, to alleviate "mother's guilt," she enjoys making big meals for her family and eating together. McDermond also is an avid reader, with Kristin Hannah's "The Nightingale" among her recent favorites.
As one of long-term care's rising stars, the 40-year-old says she wants to continue to inspire people to become administrators, "especially for women, to let them know they can do it all."
Resume
1998 Graduates from Arcadia University with a bachelor's degree in health administration. Becomes program manager at Indian Creek Foundation
2000 Joins Fairview Bethlehem Pike in Philadelphia as the director of admissions
2004 Starts as administrator at Naamans Creek Country Manor in Garnet Valley, PA; joins Genesis Healthcare Leadership Development Program on the Nursing Home Administrator Track
2005 Receives Operational Turnaround Award at Genesis Health Care
2011 Named Pennsylvania Health Care Association's Administrator of the Year
2013 Becomes center senior executive director at Brandywine Hall in West Chester, PA
2017 Named director of continuing care at Ann's Choice Retirement Community in Warminster, PA