October 05, 2015
Profile: Sharon Colling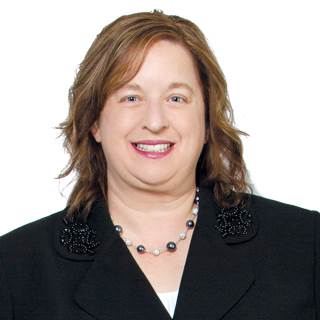 Sharon Colling, interim CEO, ACHCA
While many administrators enter long-term care because of a personal experience, American College of Health Care Administrators interim CEO Sharon Colling's connection is different than most.
Colling's mother was diagnosed with early-onset Alzheimer's when Colling was 11. The family lived in a town of 8,400 people in Nebraska in a "warm, caring environment," but the disease was misunderstood.
"Back when my mother was diagnosed in the late '70s, Alzheimer's was not known by the general public," she said. "It had a stigma to it. All I knew was my mother was different from everyone else's mother."
After starting college in 1983, Colling joined a chapter of the Alzheimer's Association.
"I was 17 years old at the time, and most of the others coming to the support group were in their 60s, 70s and 80s," she remembered. "I was embraced."
Colling, 49, said she originally shied away from working in nursing homes because of her experience as her mother's caretaker. But once she took a job as a social services director in a skilled nursing facility, "I gained more personally than I could have imagined."
After obtaining her nursing home administrator's license, she was recruited to a small town in Nebraska where the facility had been sanctioned for negligent care. Colling made it her mission to turn it around.
With two other investors, she purchased the facility in 1999. She sold her shares in 2011, and started Lantern Health Services the following year.
"It had been a dream of mine to start a management and consulting company," she said.
As her career took off, she still put family first. She married and had three children, all now grown. Her mother eventually entered a long-term care facility, and died in 2002. Colling's brother, who was 17 years older than her, inherited the Alzheimer's gene, and died in 2004.
At his funeral, Colling reconnected with an old friend: David Stineman. His older sister had married Colling's brother, and the young pair were candle lighters at the wedding.
Steinman called her a week after the funeral. They've been married for three years.
Colling said she enjoys travel and classic movies in her spare time. She is also at the point in her career where she has flexibility, which made her available to help ACHCA when long-time CEO Marianna Grachek stepped down in July. Colling says she is not interested in the permanent job at this time, but rather looks forward to "paving the way" and returning to her role as ACHCA board member.
Grachek said Colling's "diverse experience with facility operations positions her well to understand the leadership and education needs of post-acute and aging services executives." ACHCA board chairman Michael Hotz said Colling "represents us very well. She's intelligent, courteous, and customer-service oriented."
While the organization is in a period of transition, that should be no problem for Colling, who says she "thrives under pressure."
"Working in long-term care," she says, "is a calling."