April 04, 2016
Profile: Cecilia Sepp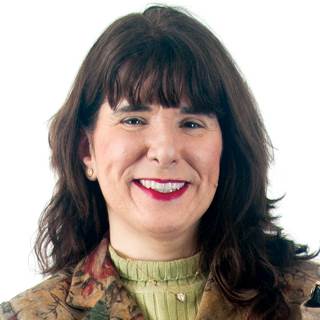 Cecilia Sepp, CAE, President & CEO, American College of Health Care Administrators
There's a running joke in the association management community that no kid dreams of a career in association management.
For Cecilia Sepp, the newly minted president and CEO of the American College of Health Care Administrators, childhood included dreams of becoming an FBI agent — a plan her mother eventually quashed for being "too dangerous and boring."
Sepp grew up in St. Louis, the second youngest of seven kids reared in the close-knit Shaw neighborhood. She was active in sports and in her church, serving as a youth representative on the Catholic parish council.
She also became an active volunteer at a young age, taking the lead from her parents who frequently helped out at their church, school and neighborhood association.
"My parents encouraged by example," Sepp says. "I just grew up in an environment where there was a lot going on all the time."
By age 14, Sepp was working as a lawn sign coordinator for a local political campaign, an experience she says gave her a first taste of "making things happen."
Sepp went on to study at Webster University, majoring in political science with an adjunct degree in management. While at Webster, she revamped the political science department's newsletter, served on the student council and met her husband, Pete.
"I was so active [at school] that the then-president of our college came to our wedding," she says.
The couple moved to the Washington, D.C., area in 1988 to put their poli-sci experience to work. Sepp found her first job that "wasn't just to pay bills" at the U.S. Chamber of Commerce's Labor & Human Resources Department.
From there, she took on a series of jobs in the association management world, from the American Academy of Otolaryngology to managing a nonprofit tap dancing organization. Association management is, at its core, a business specialty, Sepp says.
"We're here to create a way [for people] to advance in their profession," she says. "It all comes down to communities working together."
That outlook worked for a search committee at the American College of Health Care Administrators.
"We had gone from a beloved, well-respected leader [Marianna Grachek] who had retired, so we knew we needed someone charismatic," says ACHCA board chairman Michael Hotz.
Since starting with ACHCA, Sepp has connected with local chapters and helped "rebuild some bridges," Hotz says.
When she's not traveling on ACHCA business, Sepp and her husband live in a "two-CEO household" — he's the president of the National Taxpayers Union — in Silver Spring, MD, with their dogs, Bismarck and Tazz.
In her free time, Sepp enjoys gardening, attending music and theater performances (the musical Evita is a favorite, for its combination of theater and politics), and is an avid reader.
"She is a font of quotes and insights from various authors," says Sepp's Association Laboratory colleague Dean West. "People should not be surprised if she suddenly makes a literary reference to make a point."
Sepp credits her parents for her love of reading and lifelong passion for learning.
"Watching my parents, that is probably the wellspring of where I am today and how I chose this as my career."