December 01, 2009
Problems still hanging over feds' Five-Star rating system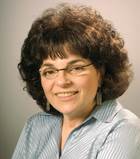 60 Seconds with...

It's hard for members of the long-term care community to pinpoint anything positive about the Five-Star Quality Rating System.


"We still have a lot of concerns with it," says Evvie Munley, senior policy analyst with the American Association of Homes and Services for the Aging.

Chief among them is the way that the Centers for Medicare & Medicaid Services derives the star ratings. Health inspections, staffing and quality measures form the basis of the ratings.


Munley believes that the score is too heavily weighted toward the health inspections domain, which makes up 50% of the total score. The American Health Care Association also has argued that the survey and certification system is flawed, and, therefore, so are the ratings.

An analysis by Scripps Howard News Service found that for-profit facilities, homes with fewer nursing staff per patient and homes with more than 100 beds receive lower scores.


While CMS is aware of the system's shortcomings, its leaders have been hesitant about suspending it because the agency currently does not have an administrator, Munley says.

One bright spot is that CMS has a contract with Abt Associates, a research company, to conduct a follow-up study and make recommendations for improvement, Munley said.