April 20, 2010
President nominates Berwick to run agency for Medicare, Medicaid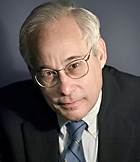 Don Berwick
After much anticipation, President Obama Monday nominated Dr. Donald Berwick for administrator of the Centers for Medicare & Medicaid Services.
"Dr. Berwick has dedicated his career to improving outcomes for patients and providing better care at lower cost," Obama said in a written statement. "That's one of the core missions facing our next CMS administrator, and I'm confident that Don will be an outstanding leader for the agency and the millions of Americans it serves."
If confirmed by the Senate, Berwick, president and CEO of the Institute for Healthcare Improvement, would succeed Dr. Mark McClellan, who served in the post from 2004 to 2006. Since McClellan stepped down, there have been interim appointees. Charlene Frizzera currently is interim administrator.