July 13, 2011
Preparation is key to better surveys, expert says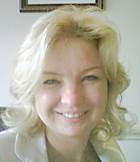 Preparation is key to better surveys, expert says

Preparation can help make annual inspection surveys go more smoothly, according to a provider who spoke yesterday afternoon during a McKnight's Super Tuesday webinar.

"Know what your issues are before surveyors find them," said Kimberly Corrigan, executive director/administrator at Walton Manor Healthcare Center in Walton Hills, OH. Operators can also help foster positive relationships with inspectors by soliciting advice and support.

The webinar addressed commonly-cited deficiencies, and revealed an editors' list of top survey-related issues. Findings from an ongoing McKnight's survey on inspection-related concerns were also made public during the one-hour event. Not surprisingly, most respondents indicated that survey issues consume a large chunk of their workday.