August 26, 2015
Post-acute push boosts ACO savings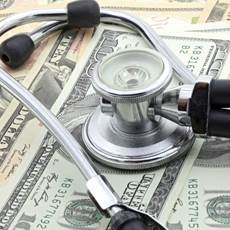 ACOs saved the federal government more than $411 million in 2014
Medicare accountable care organizations saved the federal government more than $411 million in 2014, according to the Centers for Medicare & Medicaid Services.
A CMS report released on Tuesday included data from 20 Pioneer and 333 Medicare Shared Savings Program ACOs. Of those ACOs, 97 earned shared savings bonuses of more than $422 million by meeting quality standards. ACOs are judged based on their performance on 33 quality measures, including how highly patients rate their physician and an organization's use of electronic health records. If an ACO shows it has provided quality care and reduced spending, it can share in the savings it generated for Medicare.
Some of the Pioneer ACOs' success reflects organizations' attention to post-acute care costs and quality, Modern Healthcare reported. Banner Health Network, an Arizona-based organization that generated $29 million in savings, developed a network of skilled nursing facilities vetted for quality and culture, which it then recommended to patients. Other ACOs have developed similar networks in efforts to improve post-acute care.
Montefiore ACO, which reportedly saved $18 million during 2014, worked with SNFs to find non-hospital alternatives to some medical services, like blood transfusions, in an effort to avoid hospitalization.
"These results show that accountable care organizations as a group are on the path towards transforming how care is provided," wrote CMS Acting Administrator Andy Slavitt. "Many of these ACOs are demonstrating that they can deliver a higher level of coordinated care that leads to healthier people and smarter spending."