June 22, 2016
Post-acute providers among 301 nabbed in record Medicare fraud sweep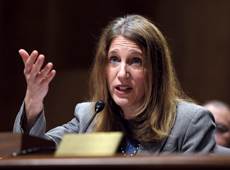 The government will continue to invest resources into catching healthcare fraud, Burwell said
The largest-ever healthcare fraud takedown has resulted in charges against hundreds of people involved in schemes totaling $900 million, government officials announced Wednesday.
The sweep, led by Medicare Fraud Strike Force teams in 36 federal districts, resulted in 301 doctors, nurses and other medical professionals facing charges ranging from violations of anti-kickback laws to aggravated identity theft.
Many of the cases involve alleged false claims or kickback schemes made by home healthcare agencies. In one, an unnamed owner of two Florida assisted living facilities is accused of receiving kickbacks from two home health company owners in exchange for Medicare beneficiary referrals.
Another case involves a Michigan social worker who allegedly allowed employees of two adult day centers to submit false Medicare claims for psychotherapy services that weren't necessary or were never provided.
The Centers for Medicare & Medicaid Services will suspend payment to several providers as a result of the sweep. The takedown marks the largest of its kind in history, in terms of number of people charged and the total loss amount, authorities said.
"We are continuing to put new tools and additional resources to work, including $350 million from the Affordable Care Act, for healthcare fraud prevention and enforcement efforts," said Department of Health and Human Services Secretary Sylvia Burwell, who announced the results with U.S. Attorney General Loretta Lynch.