June 01, 2013
Play to your strengths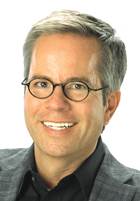 Steven Littlehale
Hospitals are penalized for high readmission rates, but you know that. Today's hospital penalty is determined by looking at Medicare beneficiaries leaving an acute care stay with a hospital DRG of heart failure, heart attack or pneumonia. But you know that, too.
If the patient returns to the acute care setting for any reason in the first 30 days, he or she counts toward the risk-adjusted penalty. I know, I know — you know that, too!
Are you among the many SNF providers spending countless hours gathering the data on each hospital discharge, trying to determine each discharge diagnosis with the hope of ultimately calculating the hospital penalty? If so, stop. You're wasting your precious time. Instead, focus on your own rehospitalization metrics and tell your story.
Hospital Compare lists the hospitals' readmission rate by diagnosis. Align your case-mix adjusted rehospitalization rate with their readmission rate. Do your strengths help mitigate their weakness? In addition to your Medicare rate of rehospitalization for heart failure, heart attack or pneumonia, hospitals want to know that your staff members are willing to collaborate to lower these rates. Will you continue the spirit of their care protocols and work toward a warm handoff? Will you follow up multiple times post-discharge to the community? Will you readmit directly back to the SNF and not the ER?
As a sounding post, PointRight's national risk-adjusted rehospitalization rate for CHF is 20.8%. What is yours? By using MDS data, providers can track, trend and communicate their case-mix adjusted strengths and construct improvement strategies.
SNF providers that can measurably demonstrate low rehospitalization rates will become the preferred providers to hospitals, ACOs and bundles. Oh, and the same is true for average length of stay.
So stop worrying about the hospital's penalty. Instead, focus on things you have control over that benefit the hospital. Most importantly: the patient.