February 11, 2015
Pivotal hearing on ICD-10 implementation today: Time to join 'the rest of the world'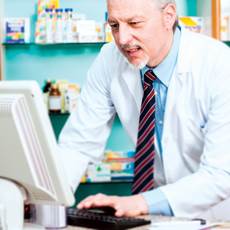 Pivotal hearing on ICD-10 implementation today: Time to join 'the rest of the world'
Payors, clinicians, suppliers and other staunch advocates of long-awaited ICD-10 codes will urge a House panel today to keep pushing its planned October 1 implementation date.
The House Energy and Commerce Committee's Subcommittee on Health plans to hear testimony this morning on the industry's state of readiness. Senate Finance Committee members last week gave a lukewarm thumbs up to the government's implementation efforts, which have had several fits and starts since first being proposed five years ago.
"It is time to stop delaying the transition to ICD-10 so that U.S. can start reaping the benefits of a more modern code set that the rest of the world has enjoyed for a number of years now," says Sue Bowman, MJ, RHIA, CCS, FAHIMA, senior director of Coding Policy and Compliance for the American Health Information Management Association in her planned testimony.
Momentum across all provider levels continues to build, yet it's unclear how much better prepared long-term caregivers are than hospitals, physicians and others. Despite two delays and a host of costly implementation issues, however, most providers will likely make a successful transition to the 10th round of ICD codes, a General Accountability Office report has concluded.
"Developed in the 1970s, the ICD-9-CM code set no longer fits with the needs of a 21st century healthcare system," Bowman says. "Never before in U.S. history has the same version of ICD been used for more than 30 years. ICD-9-CM is obsolete and no longer reflects current clinical knowledge, contemporary medical terminology, or the modern practice of medicine."
Bowman said she plans to dispel a number of "myths" surrounding ICD-10 implementation delays, including prevailing concerns about the complexity of the ICD-10 code set and the assertion that ICD-10 implementation is overly burdensome or costly.
Rural physician Edwin M. Burke of Missouri's Beyer Medical Group is among those planning to testify that he is eager to get rolling with the new codes.
"ICD‐10 has been on the horizon for several years now," an advanced copy of his planned testimony reads. "We were ready for it. More importantly, our software vendor was ready for it. When the date was postponed, we moved forward."
Others scheduled to testify include Athena Health Inc., 3M Health Information Systems, and America's Health Insurance Plans.