June 06, 2016
PharMerica asks SCOTUS for relief in False Claims case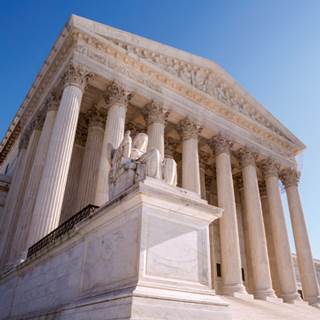 PharMerica asked the Supreme Court for review on April 22.
PharMerica has petitioned the U.S. Supreme Court to reconsider a 2015 decision that the long-term care pharmacy giant says opens the door to "copycat" lawsuits.
The issue in focus is the "first-to-file" provision of the False Claims Act. It dictates that whistleblowers may not file similar lawsuits against the same defendant. Last year, the land's highest court ruled in Kellogg Brown & Root Svcs., Inc. v. United States ex rel. Carter that "first-to-file" applies only when a previous False Claims Act complaint is pending in court.
The result of that May 2015 decision led to the revitalization of a case in which a former PharMerica pharmacist filed suit against the company. The U.S. Court of Appeals revived the case in December.
Rhode Island pharmacist Robert Gadbois, who worked for PharMerica for 25 years, alleges his former employer submitted false Medicare and Medicaid claims for drugs it distributed to various long-term care pharmacies, according to court filings.
Among other things, he alleges that PharMerica's corporate office "designed and implemented a billing and dispensing software program to encourage" inappropriate distribution of and billing for non-controlled medications.
Another PharMerica pharmacist's complaint was filed in 2009; it was settled for $31.5 million and dismissed last June, enabling the Gadbois lawsuit to re-enter the picture.
PharMerica filed a petition for review on April 22. In it, PharMerica's attorneys wrote that further Supreme Court review is necessary to resolve a "frequently recurring issue with far-reaching practical consequences." It also is necessary in order to prevent further "neutering of the first-to-file bar," they said.
Copycats will be able to file "me, too" lawsuits against defendants with litigation already pending if the ruling is not revisited, the attorneys warned.