April 25, 2013
People still misunderstand, avoid thinking about long-term care, poll shows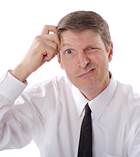 People still misunderstand, avoid thinking about long-term care, poll shows
Americans don't like to think about their eventual long-term care needs and don't have a realistic understanding of how the long-term care system works, according to a poll released Wednesday. Given that other surveys have reported similar findings for years, the results show the public's consistent lack of knowledge about long-term care.
Between February and March, The Associated Press-NORC Center for Public Affairs research polled more than 1,000 people who are at least 40 years old. One-third of all respondents said they do not like to think about aging at all, and about two-thirds said they have done little or no planning.
Of those polled who are not currently receiving some type of ongoing living assistance, about a third said they are not likely to need this type of assistance in the future. This is despite the fact that 53% of respondents have provided this type of ongoing care for a family member or close friend. About 70% of Americans who are 65 or older will need some form of long-term care, according to the Department of Health and Human Services.
Although 67% of respondents said they are at least somewhat confident they will be able to pay for their own long-term care needs, the poll showed many people don't know how this care is funded and how costly it is.
Almost 60% of respondents underestimated the average monthly cost of nursing home care, which is actually $6,700. Thirty-seven percent wrongly believe Medicare will pay for ongoing nursing home care, and 54% said they don't think they will need Medicaid coverage for long-term care needs as they age. Medicaid is the country's primary payer for long-term care.
The poll was funded by the SCAN Foundation. Click here for the full report.