October 17, 2017
Parkinson stresses strength, moving forward at AHCA convention in Las Vegas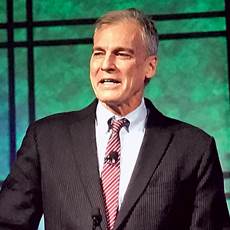 Parkinson spoke Monday morning at AHCA/NCAL's 68th Annual Conventino & Expo in Las Vegas.
LAS VEGAS — The American Health Care Association/National Center for Assisted Living's 68th Annual Convention & Expo kicked off on Monday with a moment of silence in the wake of a recent tragedy.
The event, which is being held at the Mandalay Bay Resort and Casino, arrived two weeks after a lone gunman opened fire on concertgoers from a room inside the hotel, killing 58 people and injuring hundreds more.
AHCA/NCAL President and CEO Mark Parkinson addressed the general session Monday morning with an acknowledgment that the association faced some tough questions after the shooting, the largest carried out by an individual shooter.
"My initial response was shock, my next response was anger," Parkinson said. "We tried to respectfully reflect on that, and we decided to move forward."
Parkinson added that the association, convention attendees and vendors all "had a choice to make" following the tragedy. "We can be here and feel guilty about it, but that's what the madman would've wanted," Parkinson said.
He segued to the challenges faced by providers within the industry, applauding the actions taken by long-term care professionals who made their voices heard during the Affordable Care Act debates, and successfully carried out emergency plans during the recent wildfires in California and hurricanes in Florida, Texas and Puerto Rico.
"This is an incredibly hard time to operate, but there is a light at the end of the tunnel. The sector is stronger than ever," Parkinson said. He noted that by 2025, the picture for long-term care operators appears brighter due to the arrival of more baby boomer residents.
Providers may be worried about their financial picture, but also top of mind is a new survey process expected to start at the end of November.
The process, which "blends both worlds" of the QIS and traditional survey methods, is "about to be on us," warned Steve Biondi, RN, NHA, MSN, MS, a consultant with Biondi and Associates, during a session titled "Managing for a Successful Survey and an Update on the New Survey Process." "We have some work to do, but we all know it's a learning experience
Biondi and Joan Redden, RN, BC, CLNC, the vice president of clinical and risk management for Skilled Healthcare, both said providers should follow a playbook based on how surveyors prepare: Dig into repeat deficiencies, look at past surveys and complaints, and make sure the MDS is accurate.
All employees need a seat at the table when discussing care plans and other challenges, Redden warned.
"If we don't empower our staff, and try to do it by ourselves, we're in trouble," she said.
More than 2,700 providers were expected to join AHCA/NCAL during the annual convention, which concludes Wednesday.