May 02, 2011
Operators often getting 'sued,' no matter their quality rating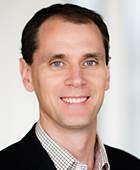 Operators often getting 'sued,' no matter their quality rating

Nursing homes with high quality ratings are sued almost as often as lesser performing nursing homes, according to a new study published in the New England Journal of Medicine.

Researchers analyzed information about nursing home lawsuits between 1998 and 2006 provided by five large U.S. nursing home chains. In that study period, there were a total of 4,716 claims against 1,465 nursing homes.
On average, each nursing home received one claim every two years. Sixty-one percent of the claims resulted in a payment at an average of $199,794 per claim, or a total of $578 million in compensation.

Litigation, or its likelihood, does not necessarily correlate to better care, found researchers, led by David M. Studdert, L.L.B., Sc.D., of the University of Melbourne in Australia.

There can be a broader interpretation about quality improvement and risk management, specifically that the two are distinct enterprises, said co-author David G. Stevenson, Ph.D., of the department of healthcare policy at Harvard Medical School.

"There are ethical and moral reasons to provide high-quality care. You want to be a good provider and stay in compliance, but we should question whether improvement and litigation go together," Stevenson said. Healthcare providers looking at their risk of litigation may be better off looking at trends in the area rather than relying on quality-based measures, he said.

The most common lawsuits involved falls (26.6%) and pressure ulcers/bed sores (15.9%).

Other frequent claims cited dehydration, malnutrition and excessive weight loss and physical or verbal abuse.
There was a higher risk of litigation for the chains before 2003, Stevenson noted, possibly because of tort reform in states such as Florida, which reduced the incentive to sue long-term care providers.