November 11, 2011
Operators must embrace technology to reduce staffing costs, experts advise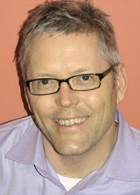 Operators must embrace technology to reduce staffing costs, experts advise

Nursing homes can survive recent Medicare and impending Medicaid cuts by embracing the use of technology to reduce staffing costs, said experts in a McKnight's webinar Thursday.

Jeff Amann, vice president of operations at American Baptist Homes of the Midwest, said that staffing is long-term care facilities' biggest cost, and implementing efficient staffing technologies can provide an operator with the biggest savings. Implementing Internet-based staffing software helped Amann identify overtime hours as a key area of improvement.

"When we looked at overtime costs, we found up to 12% overtime costs in one building," Amann said. "Industry-wide it's probably less than that, but that's pretty significant."

He also advised administrators to talk to their schedulers, and make sure they know what their budget is. "Schedulers spend a lot of time calling people to fill shifts. Can some system or product minimize that task?" he added.

Mark Woodka, who is the CEO of OnShift, which sponsored the webinar, estimates that a 1% reduction in overtime hours per year can save a facility between $24,000 and $60,000 per year. "If you are over-staffed, it can be hard to tell people not to come in, but you have to look seriously at that," Woodka said.