November 01, 2011
Operators limp to the end of 2011, consider new methods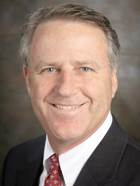 Bill Mulligan, managing director of corporate finance at Ziegler

Although major nursing home operators have lowered their 2011 outlooks for investors after factoring in reimbursement cuts, experts say some providers may survive better than others in the long term.

"This environment will drive consolidation," says Avalere Health CEO Dan Mendelson. "The bigger operators have the ability to ride out the storm. Smaller operators are under the most pressure."

Among the dimming news from operators this fall was Sun Healthcare's lowering of its annual profit and revenue estimates. Originally, Sun had predicted a profit of $1.30 to $1.45 per share on revenue of $1.95 billion to $2 billion. It issued a revision to say it expected to earn between 83 cents and 94 cents per share in 2011, based on $1.93 to $1.95 billion in revenue.

The Centers for Medicare & Medicaid Services also made changes to rehabilitation therapy regulations. As a result, Skilled Healthcare said that it is expecting a combined decrease in revenue and increase in expense for rehabilitation therapy of approximately $3.5 million for the fourth quarter of 2011. Their revised guidance also assumes state Medicaid revenue reductions of approximately $1 million for the fourth quarter of 2011.

Bill Mulligan, managing director of Corporate Finance at Ziegler, says the increased focus on therapy and rehabilitation reimbursement will make nursing homes evaluate the most cost-efficient way to provide treatment.

"You have a lot of different models in terms of providing these services," Mulligan says. "For those who have independent therapy providers, you are having discussions about tweaking down those costs."

While stockholders may be concerned about companies' borrowing costs, the good news is that the regular nursing home employee should not lose sleep, according to Mulligan.

"If you're doing your job, you're still going to have a job," he said.