March 04, 2015
Operators brace for pared down ratings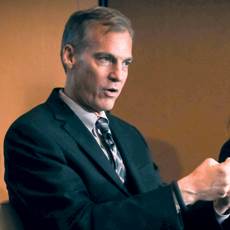 Mark Parkinson has long warned members that a rebased system might reduce overall provider scores.
Providers were gearing up at press time to explain to their staff and residents' family members what a newly rebased federal quality measurement scale would mean.
It was unclear how many facilities would immediately be losing rating stars under the system, which is a part of Nursing Home Compare 3.0. The Centers for Medicare & Medicaid Services has added two metrics related to long-stay and short-stay antipsychotics to the mix.
CMS first discussed the changes Feb. 12 during a Skilled Nursing Open Door Forum described as a "courtesy" call to providers.
The Nursing Home Compare website began in 1998 and added the Five Star Quality Rating System in December 2008. Without being specific, CMS officials offered only that they decided not to go back to 2008 basing levels because it would have been "too discouraging."