March 21, 2013
ONLINE EXPO UNDERWAY: Technology pioneer demonstrates how animated characters can improve senior care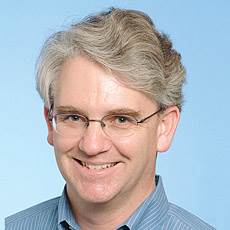 Timothy Bickmore, Ph.D.
Encouraging residents to talk to animated agents could improve adherence to medication, reduce the need for restraints and lower rehospitalization rates. That's what Timothy Bickmore, Ph.D., said during his Wednesday webcast on the first day of the seventh annual McKnight's Online Expo.
Bickmore has been a pioneering force in the creation of relational agents that interact with people to provide healthcare information. They have proven effective in increasing comprehension and adherence to care plans, in part because they win trust through their animated expressions and gestures. This has held true even among those with mental illnesses such as schizophrenia. These characters could also serve a monitoring function, detecting when a resident tries to get out of bed and telling him or her to lie back down.
Sessions on MDS 3.0 and Immediate Jeopardy also attracted large crowds during the first day of the Expo. The event will wrap up today with a webcasts on wound care and on finding financing in the current challenging environment.
Registration is ongoing at mcknights.com/expo2013. Continuing education credits are available to those who attend the live webcast session. Archived versions of the webcasts can be viewed and related materials will be available for download, although no CE credits are available for those who did not see the session live. Expo participants can also network in the virtual exhibit hall and visit top vendors' virtual booths.