March 19, 2013
ONE DAY TO GO: 'Prime' reasons to gear up for the Online Expo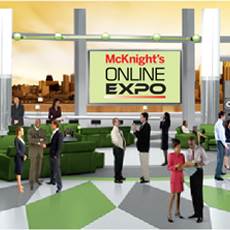 Six days to go: McKnight's Online Expo returns
The best "prime" opportunity for long-term care professionals to learn the latest information about many of the top issues in long-term care is at hand. Prime? Two days. Five free webcasts. Seven years running for the annual McKnight's Online Expo. Appropriately, there are a lot of prime numbers associated with this year's event, which already has shattered all previous registration record.
Registration is free and easy, and it's not too late to sign up for the event, which runs Wednesday and Thursday this week. The first day of the expo will feature webcasts on the newest MDS 3.0 updates, the best ways of handling Immediate Jeopardy concerns, and how computer-animated characters can help providers reduce hospital readmissions. The next day's webcasts cover the latest in wound care therapies and interventions, and how to find sources of capital in a challenging market.
In addition to receiving continuing education credits for attending these webcasts, participants can network with one another and check out innovative products at vendors' online booths. The expo resource center features purchasing reports and buyers' guides.
This year is a good one for prime numbers already. The Online Expo will continue that trend. Registration is ongoing at www.mcknights.com/expo2013.