January 01, 2013
Omnicell pushes medication management to new places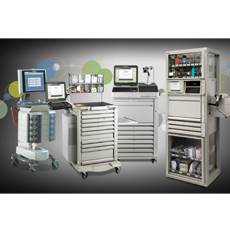 Omnicell pushes medication management to new places
A medication management and software company has launched a new platform that allows for a single shared medication database, signaling its increasing interest in the long-term care market.
Omnicell debuted its G4 Unity platform at the American Society for Health-System Pharmacists show in December in Las Vegas. The platform's database connects all G4 Unity tools in order to enable medication and supply tracking from the controlled substance vault to the bedside. By eliminating redundant data entry, it increases quality levels and decreases cost, said Troy Hilsenroth, the vice president of vendor solutions at Omnicell.
Omnicell, headquartered in Mountain View, CA, has been moving into the non-acute care market following its purchase of MTS Medication Technologies last year, Senior Director of Product Marketing and Director Kristin Russel said. What the G4 Unity platform means is that a long-term care organization with facilities around the U.S. can manage each location across different time zones and manage different medications from one central location.
"We realized over a year ago that we needed to deliver solutions differently than in acute care," Hilsenroth said.
"What we're focused on is multiple measurements for skilled nursing," he said. "With this, a director of nursing or a long-term care pharmacy is able to set up direct reporting on different types of drug reports, and do utilization reports. From an end-user perspective, as patients migrate from acute care to non-acute, they are moving into what is almost a basic med-surg unit. This allows providers to have access to drugs when they are needed."
G4 is able to store up to seven years of data and integrate with software and hardware from Microsoft, Intel and Dell. Omnicell has developed a "formal strategic alliance" with Cerner, and has standard interoperatibility functionality with Siemens and Epic customers, Russel said.