May 18, 2017
Omnicare to pay $8 million to settle false claims allegations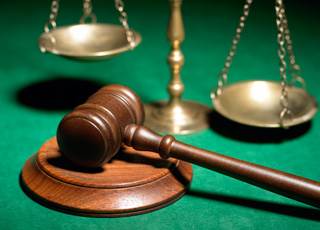 The settlement was reached to avoid "the expense and uncertainty" of litigation, CVS said.
Long-term care pharmacy giant Omnicare has agreed to pay $8 million to clear up allegations that it used an automated system to submit false claims to Medicare and Medicaid.
Authorities say CVS-owned Omnicare designed an automated label verification system at some of its locations as a way to make its business more efficient. That system allegedly led to the company submitting claims between 2008 and 2014 for generic prescriptions that differed from those given to Medicare and Medicaid beneficiaries.
The system also caused some labels to display incorrect manufacturer or national drug code information, which would make tracking difficult and complicate any recalls, according to authorities.
"Ensuring accuracy in the dispensing of and billing for medication in the Medicare Part D and Medicaid Programs, especially to long-term care patients, is vital to public safety," said Acting U.S. Attorney William E. Fitzpatrick.
The lawsuit was filed by two former Omnicare pharmacists, who will receive more than $2 million for their whistleblowing efforts, Fitzpatrick said.
In a statement to Reuters, CVS said that the allegations occurred before it acquired Omnicare for $10.4 billion in 2015. The new parent company chose to settle "to avoid the expense and uncertainty of protracted litigation."
The pharmacy provider settled kickback allegations relating to anti-seizure medication Depakote for $28 million last October.