January 01, 2015
Omnicare and McKesson to extend drug distribution deal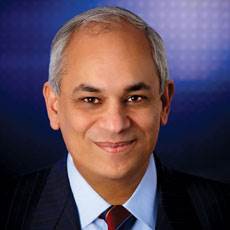 Omnicare President and CEO Nitin Sahney says his company is aligned with Kindred's infrastructure.
Omnicare Inc. and McKesson Corporation have decided to extend their agreement through 2019, which will include the sourcing and distribution of branded, specialty and generic pharmaceuticals.
The new five-year agreement creates efficiency on both sides of the pharmaceutical system, the companies said. McKesson will now oversee the sourcing and distribution of generic pharmaceuticals for Omnicare as part of McKesson's OneStop generics program.
Omnicare and McKesson have partnered for a decade.
"Following a thorough review of our strategic sourcing alternatives, we determined an expanded partnership with McKesson provided the best pathway for our company amid the rapidly evolving pharmaceutical supply chain," said Nitin Sahney, Omnicare's president and CEO. "By leveraging McKesson's sourcing and distribution expertise across our significant scale, we are better positioned to optimize our core competency of providing high-quality complex patient care."
Omnicare highlighted the benefits of its new sourcing strategy, saying it "will be a key driver in enabling it to generate a low double-digit adjusted cash EPS growth rate in 2015."
In other Omnicare news, Collain Healthcare, an LG CNS company, announced it now delivers interoperability between the LG CNS electronic health records system and Omnicare's OmniDX dispensing system using the NCPDP SCRIPT 10.6 format.
This interoperability "enables LG CNS customers to further reduce medication administration errors and streamline medication order entry by providing a direct link to Omnicare pharmacies, improving operational efficiency, enhanced accuracy and outcomes," the company said.