August 02, 2011
OIG seeks immediate stop to 'excessive' Medicare billings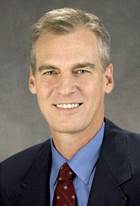 Mark Parkinson, AHCA president and CEO

Medicare payments to skilled nursing facilities increased unexpectedly by $2.1 billion (16%) during the first six months of fiscal 2011, according to a report from the HHS Office of the Inspector General. The OIG has asked the Centers for Medicare & Medicaid Services to take "immediate action" that corrects such overpayments.

CMS recently implemented numerous changes in the skilled nursing facility prospective payment system. These include new procedures for billing individual, group and concurrent therapy. CMS expected these changes to be budget-neutral. Instead, many savvy providers began submitting bills for higher than expected amounts of high-level therapy. At the same time, billings for concurrent therapy — where payments would have been relatively lower — dropped precipitously.

Report authors also encourage changes to Rehab Ultra High criteria and Medicare payments to be "more consistent with beneficiaries' care and resource needs."

The OIG said it would conduct a full review of skilled nursing facility billing at the end of the current fiscal year, and might make formal recommendations at that time. Report authors nonetheless urged CMS to take action before then.