June 01, 2011
OIG: No joint pharmacy deal for LTC facility and employee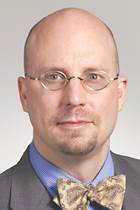 OIG: No joint pharmacy deal for LTC facility and employee

A pharmacy employee's joint ownership of a long-term care pharmacy with facility owners would potentially violate anti-kickback statues, according to a federal opinion.

In April, the U.S. Department of Health and Human Services Office of the Inspector General posted OIG Advisory Opinion No. 11-03, which stated that the partnership could have generated kickbacks. Neither the pharmacy nor the facility was named.

An OIG advisory opinion is sought voluntarily when a business wants to know whether a venture would violate fraud or abuse laws. The anti-kickback statute makes it illegal to pay for referrals of items or services reimbursable by a federal health care program.

Frederick Ball, the vice-chair of the White Collar and Governmental Regulatory Affairs Division of Duane Morris, says the decision is not a surprise. He did not represent either party, but has cautioned other clients that creating affiliated entities to provide services within a healthcare setting can be complicated due to federal regulations.

"The concern here was that the ownership structure would be an incentive for the long-term care facility to choose the pharmacy provider in which they had an ownership interest over another pharmacy provider," he says. "There are many potential pitfalls when you are talking about federally financed programs like Medicaid and Medicare."

The employee in question is a pharmacist currently serving as the company's director of business integration. He would have partnered with the LTC owners to create the new pharmacy and the owners would have received shares in proportion to their investments.

The new LTC pharmacy would have paid the sponsoring pharmacy $1.25 for each prescription and assumed the operating costs.