February 07, 2013
Off-label use of antipsychotics remains a common part of long-term care, researchers show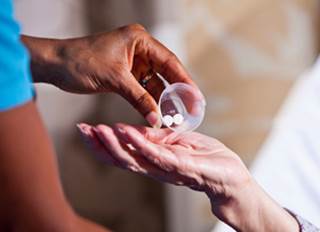 Off-label use of antipsychotics remains a common part of long-term care, researchers show
More than one-fifth of U.S. nursing home residents take at least one antipsychotic medication, often prescribed for off-label use, according to a research letter published Tuesday in the Journal of the American Medical Association.
Researchers from the University of Massachusetts-Worcester analyzed dispensing data for more than 1.4 million residents receiving drugs from long-term care pharmacy Omnicare. The company serves about half the total domestic nursing home population. About 308,450 residents, or 22% of the total sample, were prescribed at least one antipsychotic agent during the 2009-2010 study period.
Of the residents receiving antipsychotics, more than 68% took a drug from the atypical class of antipsychotics, usually used for treating bipolar disorder and schizophrenia. Quetiapine (Seroquel) was the most commonly prescribed atypical antipsychotic, followed by risperidone (Risperdal) and olanzapine (Zyprexa). These drugs are often given in the long-term care setting to individuals with dementia.
Nursing homes in central southern states such as Tennessee and Arkansas were most likely to prescribe antipsychotics, while those in western states were least likely, the researchers found.
"The prescribing of antipsychotic medications persists at high levels in U.S. nursing homes (NHs) despite extensive data demonstrating marginal clinical benefits and serious adverse effects, including death," wrote lead researcher Becky A. Briesacher, Ph.D.
In July, the Centers for Medicare & Medicaid Services set a goal of reducing antipsychotic use in nursing homes by 15% by the end of 2012. The American Health Care Association, the nation's largest nursing home group, also adopted that goal.