March 01, 2010
Obama budget offers providers mixed bag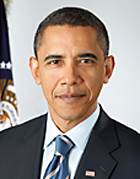 President Barack Obama

President Obama's $3.8 trillion budget plan for 2011 promises carrots and sticks. Most notably, the spending plan would create additional Medicaid payments by extending a temporary 6.2% increase in federal matching rates.The measure also hikes outlays for healthcare information technology. Funds have been set aside to promote wider adoption of IT, and to assess how quickly absorption is taking place.


The plan also calls for more aggressive oversight, especially for billing irregularities. The proposal sets aside more than $100 million for a new CMS program to check claims more closely. The budget's riskiest feature may be political: It assumes Congress will enact sweeping reforms before Oct. 1, when the new fiscal year begins.

Given recent changes in the Senate, healthcare reform and a final budget that aligns with his priorities seem to be less likely.