April 01, 2014
Obama budget cuts provider payments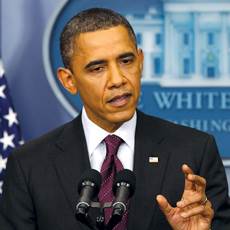 2016 budget aims for $400 billion in Medicare reductions
Presidents usually release budgets for reasons that have less to do with spreadsheets than legacies. President Obama's fiscal year 2015 spending plan is no different. The $3.9 trillion proposal offers a partisan blueprint for improving jobs, the economy and the nation's long-term fiscal outlook.
Unfortunately for long-term care providers, as proposed, the measure trims spending on healthcare by $402 billion over the next 10 years.
Those adjustments would include an "accelerated schedule" for reducing skilled nursing facility Medicare market basket updates. This would start with a 2.5% reduction in 2015, then taper to a less severe 0.97% reduction by 2022.
Overall, post-acute payments adjustments would equal about $98 billion in "savings" through 2024, the Office of Management and Budget estimates.
The spending plan also calls for SNF payment adjustments to reduce hospital readmissions.