April 01, 2013
Obama backs state-set rates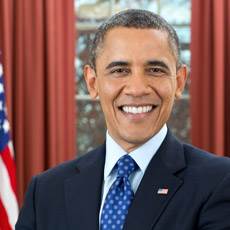 President Barack Obama
States can and should exercise "wide discretion" in setting Medicaid payment rates, the White House said in a court brief supporting reimbursement cuts in California.
The Medi-Cal cuts proposed in 2011 would reduce payments to some freestanding nursing facilities by 10%. The Centers for Medicare & Medicaid Services said California showed the reductions would not compromise access to care, and approved the cuts. Providers sued to stop them.
The administration's brief said states should control rates to keep them from being too high.
There has been speculation that the White House brief is meant to encourage hesitant governors to expand Medicaid under the Affordable Care Act.