December 16, 2014
NY nursing home worker faces homicide charges after a resident was impaled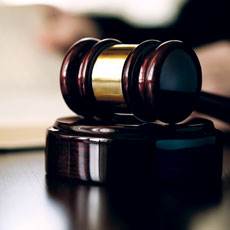 Federal court rules $1 billion nursing home case can proceed, ties alleged poor management to IL gub
A nursing home aide in New York allegedly got in a physical altercation with a resident, causing the latter to fall and fatally impale himself on part of a table, according to authorities. Cherrylee Young, 41, now faces negligent homicide charges and is scheduled to go before a grand jury.
The incident occurred at the 46-bed University Nursing Home in the Bronx on Dec. 8, according to news sources. The fight broke out after 77-year-old Frank Mercado repeatedly set off his bed alarm, the Wall Street Journal reported. Other workers reportedly found Young and Mercado on the floor, with Young punching the resident.
The two knocked over a table during the altercation, and a rod attached to the table then tore the resident's rectum, the medical examiner determined. This caused fatal internal bleeding. Police claim that it took hours for nursing home workers to notice Mercado's deteriorating health and send him to the hospital, according to the Daily News.
Young, who was arrested Dec. 9 and appeared Monday in Bronx Criminal Court, has said that Mercado attacked her and that she acted in self-defense, the Daily News reported. She has agreed to testify before a grand jury and said she will plead not guilty if indicted for negligent homicide. The charges could change depending on the grand jury's findings, according to Bronx Assistant District Attorney Nancy Borko.
University Nursing Home released a statement expressing "profound regret" over the incident, and offering condolences to the family of Mercado, a four-year resident.
"The University Nursing Home, which has a five-star rating from Medicare.gov and an exemplary healthcare history, is assisting the NYPD and the medical examiner in their investigation of this matter," the statement read.