February 20, 2018
Nursing home janitor charged after threatening to shoot co-workers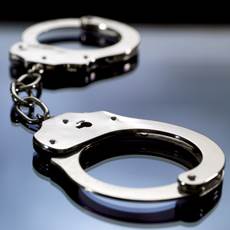 Nursing home janitor charged after threatening to shoot co-workers
A janitor at a county-owned nursing home in upstate New York threatened to gun down two co-workers, the sheriff said Friday.
Albany County Sheriff Craig Apple Sr. said his office was alerted to the threat Thursday.
Two employees at the Albany County Nursing Home reported to Human Resources that George Perment II, 55, allegedly said, "I will get my gun and start with (names of two employees redacted) and whoever else will be next."
Perment was arrested that day and booked on felony charges of making a terroristic threat.
After an arraignment, Perment was sent to the Albany County Correctional Facility in lieu of $20,000 cash bail or a $30,000 bond. He was still being held Friday afternoon, Apple said. The press release also noted protection orders were issued for the employees named in the threat.
A motive for Perment's actions was not given. He is scheduled for another court appearance on Feb. 21.
Apple told McKnight's that Perment had an arrest record that included two, non-violent misdemeanors.
Mary Rozak, director of communications for Albany County, told McKnight's the nursing home followed New York state law in conducting both a state and FBI criminal history background check on Perment through the state's Department of Health.
"The DOH can only consider criminal convictions, not arrests," Rozak said.
Rozak could not provide details on Perment's length of employment or his present employment status.